With passion for film composing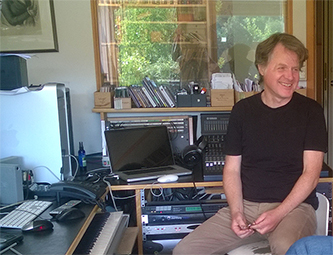 Like any good supporting musician my contribution will be essential, but the soloist will be the star. My goal is always to make the film shine. The utmost effort, knowledge and fantasy will be used to set a tone for the film, and to fulfill the story´s dramatic requirements.
Working with a composer who understands film dramaturgy will benefit your film even if "typical film music" is not what is wanted.
The recent years have let me work with some of Scandinavia´s best directors, with highlights like scoring  the legendary swedish director Jan Troell´s biographical drama "The last Sentence" in 2012, the Oscar-nominated «A Man called Ove» (2015), in addition to Colin Nutley's "Bröllop, dop och begravning" (Cmore & TV4 February 2019).
Member of the European Film Academy.